Business Communication with VOIP and Teams (Video)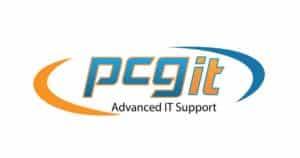 Dave Hodgdon of PCG talks about business communication, why it's important, and how VOIP, and VOIP integrated with Microsoft Teams, is becoming the standard for communications in the modern business setting.
Communications is key for your business. It allows you to touch base with your clients, prospects, and vendors. Voice Over IP (VOIP) is becoming the standard. When's the last time you assessed your phone system?
It's important to know that your workers have access to their phone 24 by seven, no matter where they work. It's nice to pick up your phone and go anywhere, whether it's home, your remote office, or vacation.
Microsoft Teams now has an excellent VOIP system that integrates with your 365 Office platform. You just turn on the necessary services, and then you're able to use the system with the ability for find me / follow me, for particular ring groups, for auto attendant, and to do your voice calls on Teams.
Having that live video connection with your clients and prospects is phenomenal. So if you want to learn more about Teams, give PCG a call.